Most reviewed Marriage Celebrant on Google with more than 200+ FIVE STARS REVIEWS.
Authorised Islamic and Civil Marriage Celebrant Sydney NSW AUSTRALIA | Bilal Dannoun
Kamal and Walat
Married at Darling Habour
We had the pleasure of having Bilal Dannoun conduct our Islamic and civil marriage ceremony. Bilal's experience and knowledge of marriage ceremonies is obvious and comforting
Ali and Amina
Married at Dee Why
A big Jazakallahukhayrun for such a beautiful wedding day. We really appreciated all the help you gave us before the day and on the day
Mahamad & Zobaidah Affouf
Married at Kingsgrove
We were so happy with all you did for our special day. You truly were the perfect Sheik Marriage Celebrant and your guidance and help was invaluable.
Samir and Mamadouha
Married at Star Palace Fairfield
Mamdouha and I wanted to say a huge Jazak Allahu Kharan for being part of our special day! "We were so lucky to have you, you did an outstanding job.
Sara and Ahmed
Married at Balmoral Beach in Mosman
You were a really important part of our day. Friendly, professional, thoughtful and so easy to work with. Bilal could be completely relied on, giving us one less thing
Iman and Micheal
Married at My Marriage Lounge in Bankstown
Micheal and I wanted to thank you for conducting our Islamic marriage ceremony at your marriage lounge and helping micheal revert to islam.
Amanda and Mohammed
Married at The Emporium Bankstown
Jazak Allahu Kharan for conducting a beautiful ceremony. Thank you so much for putting up with our many quirks, changes and delayed responses over the past few months.
Maha and Yousef
Married at Hurstville
Salams Sh.Bilal, Our day we had was lovely and will hold warm memories in our hearts forever when we celebrate this day for years to come.
Adam and Faten
Married at Doltone House Sylvania Waters
We were blessed to find Bilal who was able to marry us with such short notice. As soon as we met with Bilal we were confident that everything would work out.
Ibrahim and Amy
Married at My Marriage Lounge in Bankstown
Dear Bilal, Thank you so much for conducting Amy's reversion to Islam on our wedding day, the ceremony was just how we wanted it, thanks to your relaxed yet professional approach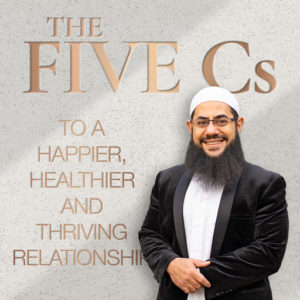 Marriage The Marital Questionnaire – Know Your Partner and Yourself Bilal Dannoun – Muslim Marriage Expert About Bilal Dannoun Bilal Dannoun is a marriage celebrant, marital
Read More »
⏱ 12 minute read Therefore, the phenomenon of bachelorship or celibacy are UN-Islamic practices that result in devastation, effecting the Muslim community, and posing a
Read More »
Written by Bilal Dannoun Verily, all praise is due to Allah, the Lord of the worlds, the compassionate, the Merciful, Master of the Day of
Read More »
Visit the Holy City "Macca" and Al-Madinah
with Sh. Bilal Dannoun.
An amazing experience that you want to repeat it every year
Most Trusted Marriage Celebrant