Get your FREE marriage guide
5 Signs Your Marriage Has Problems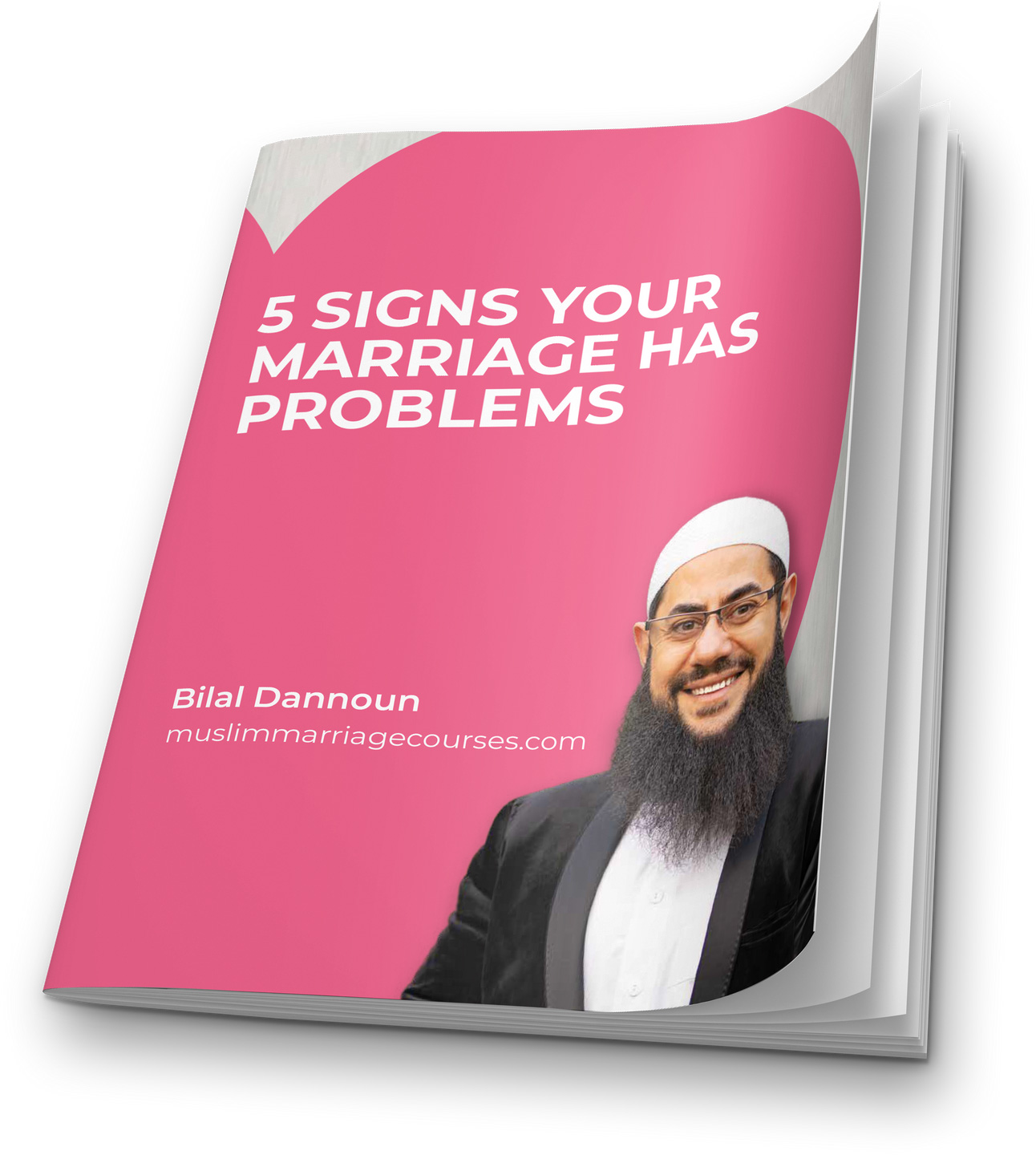 Why is this guide a must have?
Many couples are oblivious to signs that their marriage may have problems. Generally it is because they have conditioned themselves to the day-to-day routine or simply lack the knowledge and skills to see potential problems.
Do you really know whether you are in a healthy relationship?
Find out if your relationship is sailing smoothly or is headed for the rocks and learn what it takes to navigate it back on track.
Most Trusted Marriage Celebrant
We make sure your marriage
is correctly and legally solemnized.
Register for the "Pre-Marriage Course" filled with the secrets to a healthy marriage.
Register to learn how to read "Quran", or join him for "Umrah".
Kamal and Walat
Married at Darling Habour
We had the pleasure of having Bilal Dannoun conduct our Islamic and civil marriage ceremony. Bilal's experience and knowledge of marriage ceremonies is obvious and comforting
Ali and Amina
Married at Dee Why
A big Jazakallahukhayrun for such a beautiful wedding day. We really appreciated all the help you gave us before the day and on the day
Visit the holy cities, Makkah and Madinah,
for a unforgettable and uplifting experience.
Articles and Videos by Bilal Dannoun
The Marital Questionnaire – Know Your Partner and Yourself Bilal Dannoun – Muslim Marriage Expert About Bilal Dannoun Bilal Dannoun is a marriage celebrant, marital counsellor and divorce facilitator with
Read More »
⏱ 12 minute read Therefore, the phenomenon of bachelorship or celibacy are UN-Islamic practices that result in devastation, effecting the Muslim community, and posing a threat to the Islamic world. 
Read More »
Written by Bilal Dannoun Verily, all praise is due to Allah, the Lord of the worlds, the compassionate, the Merciful, Master of the Day of Judgement. And peace and blessings
Read More »