This is strictly for an Islamic only marriage that fulfils the requirements and does not include government registered marriages.
Get married from the comfort of your home.
Invite family and friends from around the world to be a part of your special chapter.
It's an easy and memorable ceremony.
A video link (Zoom, Google Meets etc.) will be sent out that all parties can use.
Once the booking enquiry is sent, the celebrant will contact you directly to confim details, options, preferences and the fee.
Once the booking is confirmed, all details will be emailed according to the agreement.
During the video session, the celebrant will deliver a remarkable speech about marriage followed by the Imam requesting from the Wali (guardian) and the groom to repeat after him the words related to Ijaab and Qabool – Proposal and Acceptance. The ceremony is concluded by a dua, asking Allah to bless the marriage.
Upon completion of the ceremony, the Islamic marriage is emailed to the couple for signing.
Requirements for this service:
Blessing of the bride's Wali (Guardian), which in the first instance is her father. This may be discussed further with the celebrant.
Two Muslim male witnesses
Identification such as passport or birth certificate. Other forms of identification are accepted and you will need to check with the celebrant.
Authorised Islamic and Civil Marriage Celebrant Sydney NSW AUSTRALIA | Bilal Dannoun
Other Marriage Ceremonies Services
Latest Articles by Bilal Dannoun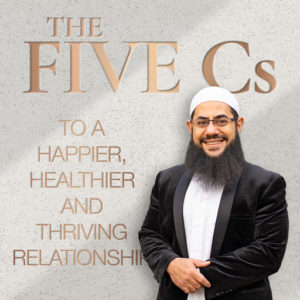 Marriage The Marital Questionnaire – Know Your Partner and Yourself Bilal Dannoun – Muslim Marriage Expert About Bilal Dannoun Bilal Dannoun is a marriage celebrant, marital
Read More »
⏱ 12 minute read Therefore, the phenomenon of bachelorship or celibacy are UN-Islamic practices that result in devastation, effecting the Muslim community, and posing a
Read More »
Written by Bilal Dannoun Verily, all praise is due to Allah, the Lord of the worlds, the compassionate, the Merciful, Master of the Day of
Read More »
Most Trusted Marriage Celebrant