Overseas Couple Marrying In Australia
If you are an overseas couple planning to marry in Australia you will need to consider the following points to ensure your marriage is legal and the wedding day runs smoothly.
Read below for more details
Do you need to be an Australian Citizen to marry in Australia?
No. Anyone may marry in Australia providing you are both over the age of 18 and not already legally married.
What documents do you need to lodge?
You will need to lodge a Notice of Intended Marriage (NOIM) at least 1 month and 1 day and no more than 18 calendar months before you marry. I can do this on your behalf. Alternatively, you can download the form from my website under the 'FORMS' tab.
Do you need to be in Australia or have lived in Australia for any given time before you can marry?
No. If you wanted to you could marry the day that you arrive from overseas, although you must have already lodged your Notice of Intended Marriage form at least 1 month and 1 day before the marriage day.
Will the marriage be recognised in your own country?
You will need to confirm this with your own government authorities which records marriages in your country.
How many witnesses do you need?
You need two witnesses present at your Marriage Ceremony who are over the age of 18. Any person can act as a witness, even your parents or siblings. The wedding celebrant or religious minister cannot act as a witness.
What other documents will you need to have with you to marry in Australia?
You will need original (no photocopies) birth certificates, passports, divorce decrees (divorce papers) or death certificate.
Can you use legal paperwork that is in another language?
No. Legal documents and paperwork must be submitted in English by a recognised/registered translator.
Authorised Islamic and Civil Marriage Celebrant Sydney NSW AUSTRALIA | Bilal Dannoun
Other Marriage Ceremonies Services
Latest Articles by Bilal Dannoun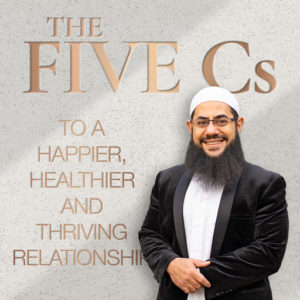 Marriage The Marital Questionnaire – Know Your Partner and Yourself Bilal Dannoun – Muslim Marriage Expert About Bilal Dannoun Bilal Dannoun is a marriage celebrant, marital
Read More »
⏱ 12 minute read Therefore, the phenomenon of bachelorship or celibacy are UN-Islamic practices that result in devastation, effecting the Muslim community, and posing a
Read More »
Written by Bilal Dannoun Verily, all praise is due to Allah, the Lord of the worlds, the compassionate, the Merciful, Master of the Day of
Read More »
Most Trusted Marriage Celebrant