Born in Lebanon and arriving to Sydney, Australia, when he was just 3 months old, Bilal had a burning desire to learn Allah's religion from a very early age. This desire drove him to attend almost all of the limited number of lessons that were on offer in Sydney at that time.
Bilal completed his high school education locally, and thereafter gained entry into a Bachelor's degree in languages, where he majored in Arabic and English. He complemented his knowledge of the Arabic language by putting himself under the direct tutelage of some of the most respected Sheikhs of Sydney.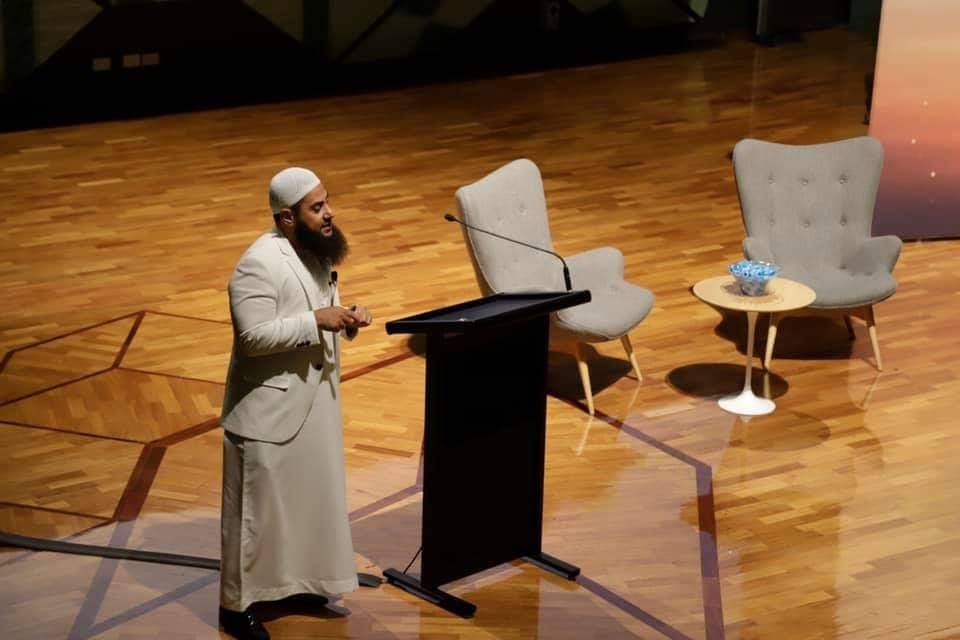 Bilal completed his degree with exceptional results and was held in high regard by his professors and peers alike for his ability to understand and apply classical Arabic. His drive to gain Islamic knowledge led him to travel numerous times to the Middle East where he benefited from a number of its scholars.
Bilal has delivered countless lectures and has authored numerous pamphlets and publications for the benefit of the wider community.
His lectures have sold hundreds of copies and he has earned the reputation of being one of the dynamic and gifted speakers of the global Muslim community.
His unique style and popularity amongst the masses has resulted in being frequently asked to lecture in various venues in Australia and abroad.
His extensive knowledge on Marital Issues and his unique manner in conducting marriage ceremonies has also made him a much sought after lecturer at Marriage forums and workshops as well as a reputable Muslim marriage celebrant in Sydney and its surrounding areas.
To ensure that the current generation has the opportunity he never had, that is to gain Islamic knowledge locally, Bilal has prepared and delivered several intensive courses on Jurisprudence, Tajweed and various other sciences of Islam.
In his spare time he has also developed a 10 week (1 hour per week) beginner's course for learning the recitation of the Quran starting with the alphabet and as a result he has helped hundreds of people to recite the Quran in Arabic.
Bilal is a much sought after counsellor and spends much of his time counselling couples and individuals from all walks of life, offering years of experience and knowledge about the contributors towards remarkable and healthy relationships and how to deal with the challenges of life. His counselling service is offered at his Sydney based office, over the phone and social media platforms.
Bilal Dannoun is the founder of daleel.global Daleel is a Muslim directory including restaurants, businesses, mosques, marketplace, coupons, classifieds, get quote, awesome articles and events.
Kamal and Walat
Married at Darling Habour
We had the pleasure of having Bilal Dannoun conduct our Islamic and civil marriage ceremony. Bilal's experience and knowledge of marriage ceremonies is obvious and comforting
Ali and Amina
Married at Dee Why
A big Jazakallahukhayrun for such a beautiful wedding day. We really appreciated all the help you gave us before the day and on the day
Most Trusted Marriage Celebrant