Civil Marriage This service is for those couples who may already be married Islamically and require for their marriage to be registered with the Australian government.
Requirements for this service:
1. One calendar month notice
According to the government regulations, person's intending on getting married must file a notice of intended marriage with an authorised celebrant. I supply you with the notice form and I can also advise you on how you may have this time shortened.
2. Identification
A birth certificate if you were born in Australia. If you were born overseas, then either a birth certificate or passport is acceptable. If you do not have the acceptable identification, I will write up a statutory declaration which I am authorised to sign. This will replace the identification documents.
3. Two Witnesses
Any two witnesses over the age of 18 can witness your contract. The witnesses do not have to be related or Muslims. They can be either a male or female who have known you for at least two years.
Authorised Islamic and Civil Marriage Celebrant Sydney NSW AUSTRALIA | Bilal Dannoun
Other Marriage Ceremonies Services
Latest Articles by Bilal Dannoun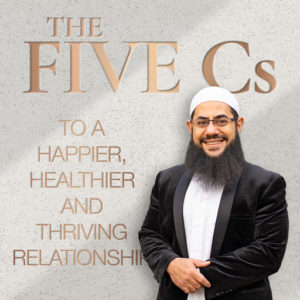 Marriage The Marital Questionnaire – Know Your Partner and Yourself Bilal Dannoun – Muslim Marriage Expert About Bilal Dannoun Bilal Dannoun is a marriage celebrant, marital
Read More »
⏱ 12 minute read Therefore, the phenomenon of bachelorship or celibacy are UN-Islamic practices that result in devastation, effecting the Muslim community, and posing a
Read More »
Written by Bilal Dannoun Verily, all praise is due to Allah, the Lord of the worlds, the compassionate, the Merciful, Master of the Day of
Read More »
Most Trusted Marriage Celebrant